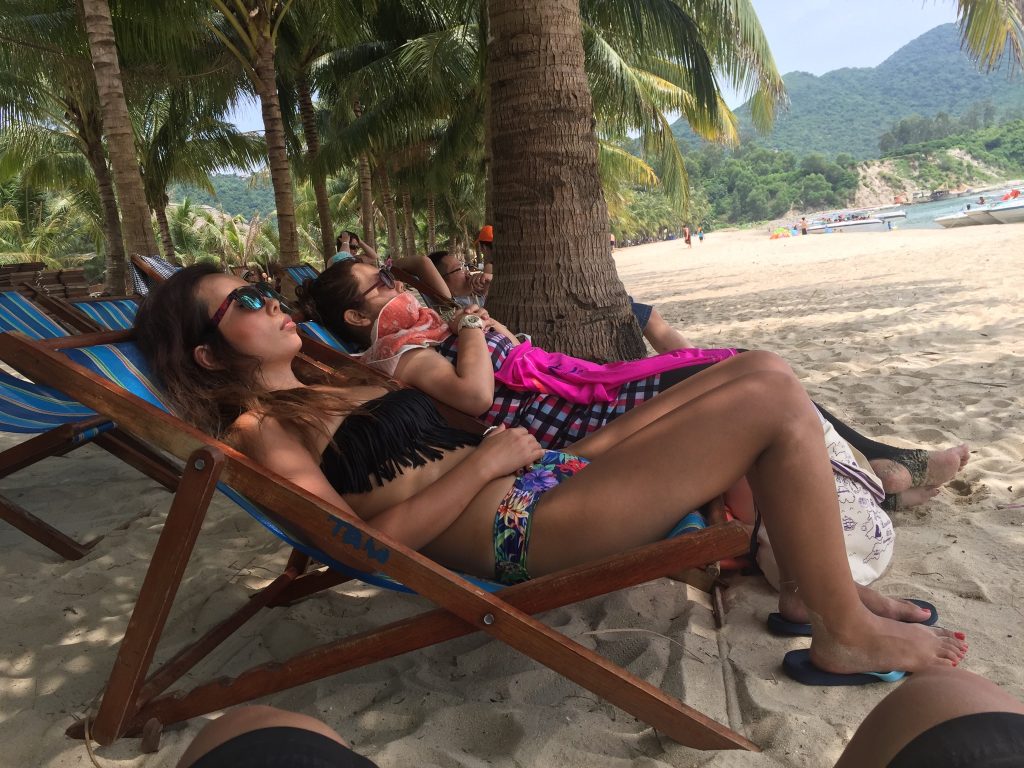 Cham Island is a large island which consists of several small islands 25 nautical miles off the coast of Da Nang. In the summer, if guests reach the island by normal boat, it takes two and half hours, but only 30 minutes by speed boat. Cham island has seven islands including Hon Lao, Hon La and Hon Kho. The largest island is the circular Lao Island with an area of 16 square meters, and height of 500 meters. The forest here is natural with a lot of woods and rare animals. There are nice beaches at Bim and Ong Beach. The island is a place which shelters the valuable swallow birds.
Around the island there is a lot of colored corals under the water, about 3,000 residents living focusing at Lang and Huong Beaches as fishing and agriculture. Some of the village residents work also make handicrafts.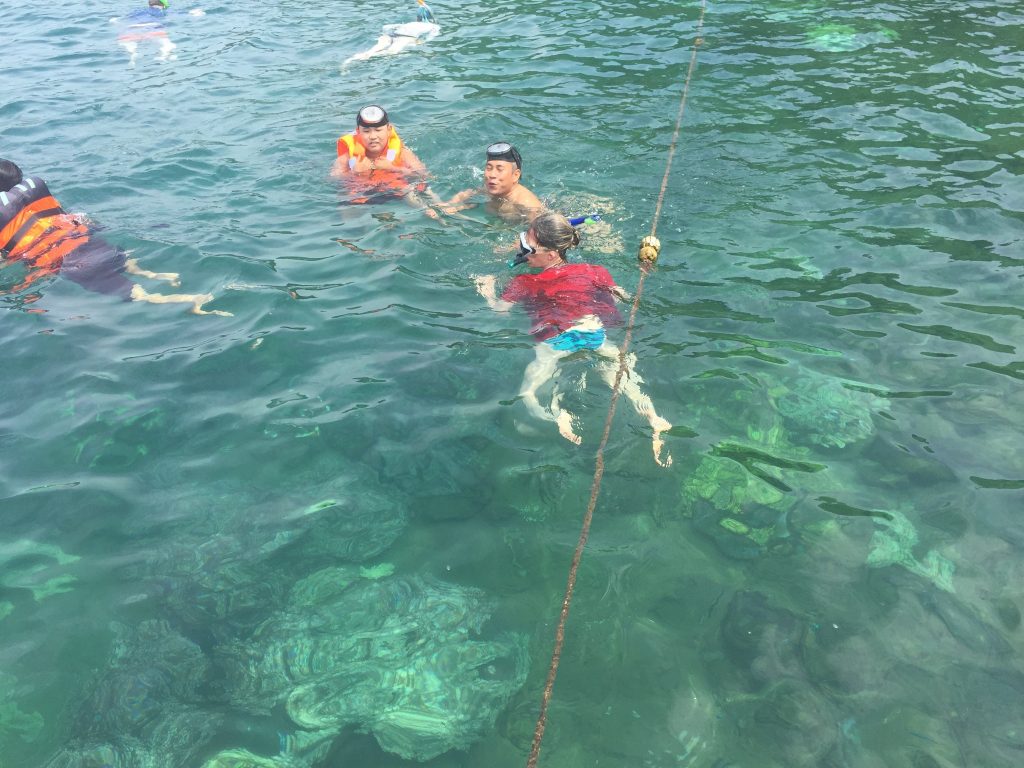 The tour takes half day on Lang beach for seeing some interesting places as such Au Thuyen – a shelter for boats at bad weather, and Tay Tang Pagoda which is over 100 years old and shows that Buddhism came here for long time ago. Also of interest is the Ong temple – a place where people worship a big fish which is buried here.
07.30 am : Pick up at your hotel and drive to Cham Island Harbor
09.00 am : Relax and ẹnjoy the beautiful landscape on the speed boat to Cham Island
09.25 am : Visit Bai Lang, Au Thuyen, Tay Tang Pagoda, traditional fishing village
10.10 am : Transfer to Bai Xep for snorkeling. Enjoy fresh fruit and cold water
11.10 am : Go to Bai Chong to relax, swim, sunbath and enjoy fresh seafood
14.00 pm : Pack luggage and come back to Da Nang
15.25 pm : Back to hotel – end of tour
Price: $37 USD
Includes:
Transportation
English speaking tour guide
Entrance fee
Insurance fee
Drinks & Lunch
Snorkeling equipment