My Son has been recognized by UNESCO as a world heritage site. It is about 75 km southwest of Da Nang. The temples are in a valley roughly two kilometers wide that is surrounded by two mountain ranges. It is a cluster of abandoned and partially ruined Hindu temples constructed between the 4th and the 14th century AD by the kings of Champa.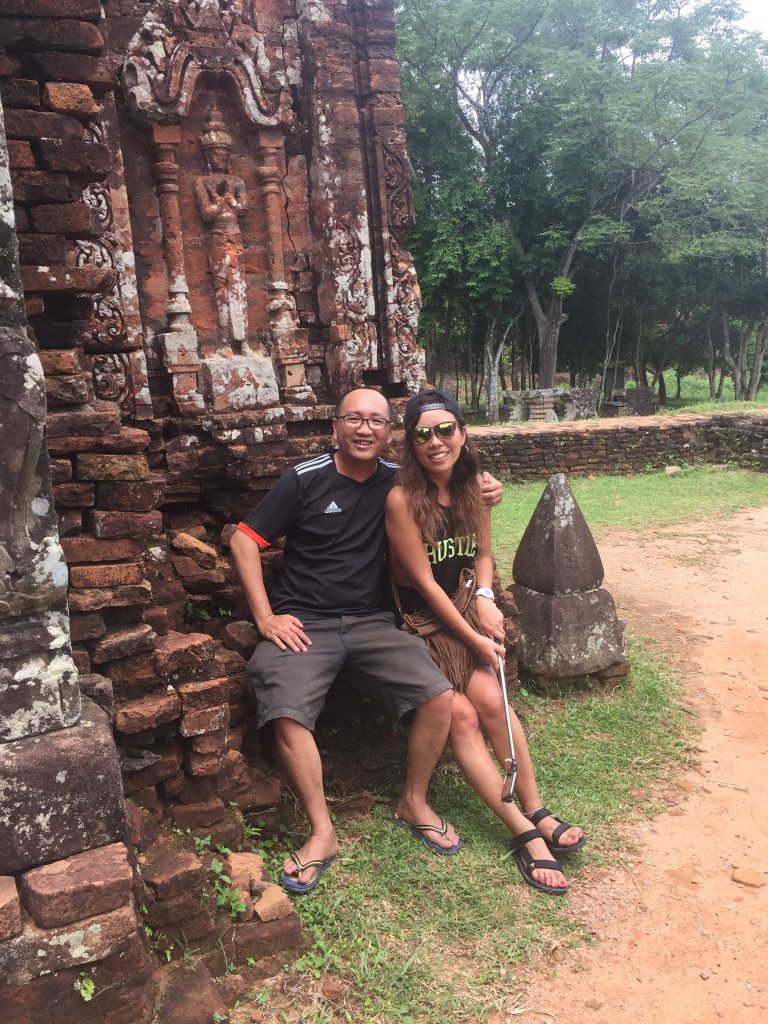 The temples are dedicated to the worship of the god Shiva, known under various local names, the most important of which is "Bhadresvara". The over 70 temples and tombs extant at My Son have been dated to the period from the 4th to the 14th century AD, the valley at My Son was a site of religious ceremony for kings of the ruling dynasties of Champa, as well as a burial place for Cham royalty and national heroes.
Time schedule:
7:15 to 7:30 a.m: Pick you up at your hotel and go to My Son
7:30 to 9:30 a.m : Travel from Da Nang to My Son by bus. You can see a lot of beautiful scenery while traveling on the bus
9:30 a.m: Arrive in My Son. Take a walk with our tour guide for about 2 hours. The guide will show you the value of cultural and historical golden age of Champa civilization over 16 centuries.
Time to relax, discover more or have a cup of coffee for around 1 hour
1:30 p.m: Leave My Son and take a boat on Thu Bon River. Lunch on the boat. After lunch, return to Da Nang about 3 pm.
Price: $30 USD
Included:
Transportation
My Son entrance fee
English tour guide
Lunch on the boat